2021/2022 Kirchner Food Fellows
Americas Fellows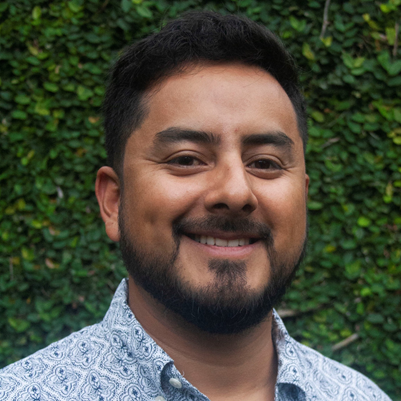 Adolfo Reinoso
Adolfo is from Guatemala, and currently pursuing a Master of International Business at The Fletcher School of Law and Diplomacy at Tufts University.
>> Read full profile
---
Karen Moran Rivera
Karen is pursuing a Ph.D. at Wageningen University and Research; where her research focuses on soil science, sustainability, and climate change.
>> Read full profile
---
Myriam Faucher
Myriam is pursuing her Master of Business Administration (MBA) at the Smith School of Business at Queen's University with a Certificate in Social Impact as a Forté Fellow.
>> Read full profile
---
Mexico Fellows
Laura Navarro
Laura is an undergraduate economics student at Duke University in the United States and Duke Kunshan University (DKU) in China. Her studies focus on international justice and developing economics in Latin America and South East Asia.
>> Read full profile
---
Jorge Alejandro Nieto Alvarez
Jorge is currently, studying a master's degree in Business Administration at the University of Guanajuato, where he wants to focus on consolidating the potential that biotechnology has as a high-impact science, through the efficient investment of capital mediated by the search of sustainable solutions.
>> Read full profile
---
Genaro Aldana Chavez
Genaro is currently pursuing a Bachelor of Science degree in Bionanotechnology Engineering at Universidad Iberoamericana in Guanajuato, Mexico. He is passionate about bridging the gap between applied science and public policy making.
>> Read full profile
---
HBCU Fellows
Kwame Terra
Kwame is currently pursuing a Master of Public Health degree in Health Equity at Xavier University in New Orleans, Louisiana. His studies focus on the association between local food environment and chronic disease prevalence. 
>> Read full profile
---
Martin Adu-Boahene
Martin is pursuing a Bachelor of Science degree in Information Systems at Morgan State University in Baltimore, Maryland. He is passionate about investing, entrepreneurship, and technology.
>> Read full profile
---
Bryana Pittman
Bryana is pursuing a Bachelor of Science degree in Biological Systems Engineering at Florida A&M University in Tallahassee, Florida. She is passionate about bridging the gap between food deserts in the local community, researching innovations in intellectual property, and exploring the financial markets.
>> Read full profile
---
Past Fellows
Check out updates on what some of our past fellows are doing on our Fellows updates page.
Emery (Hattie) Brown
Hattie is a Masters of Science candidate at the Friedman School of Nutrition Science and Policy at Tufts University, where her studies focus on trade and agricultural policy in the interest of international food security.
>> Read full profile
---
Charles Higgenbotham
Charles is currently pursuing his MPS in Agriculture and Life Sciences with a specialization in International Agriculture and Rural Development at Cornell University.
>> Read full profile
---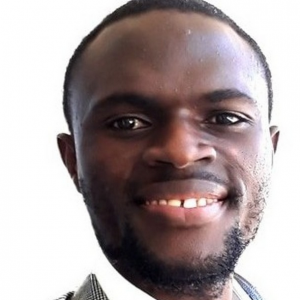 Ambulah Mamey
Ambulah is currently a graduate student at the American University's School of International Services (SIS) where he is pursuing MS Degree in Development Management. His concentration is in Agricultural Development and the Environment.
>> Read full profile
---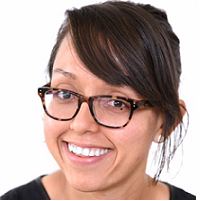 Karla Rascon-Garcia
Karla is a PhD candidate in Epidemiology at the University of California, Davis after earning a B.S. in Animal Science and a Masters in Development Practice from the University of Arizona.
>> Read full profile
---

Adrian Garcia-Casarrubias
Adrian is a Plant Biotechnology PhD candidate at CINVESTAV-IPN (Center for Research and Advanced Studies of the National Polytechnic Institute) in San Pedro Zacatenco, Mexico.
>> Read full profile
---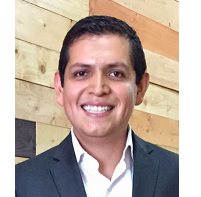 Alfredo Costilla-Reyes
Alfredo is a PhD candidate in Electrical Engineering at the Dwight Look College of Engineering at Texas A&M University. Alfredo also holds a Certificate in Business from the Mays Business School and is currently working on one focused on Entrepreneurship and Technology Commercialization.
>> Read full profile
---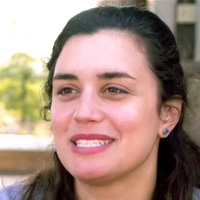 Kate Collins
Kate Collins is a dual MBA-MPA student at MIT Sloan and Harvard Kennedy School of Government.
>> Read full profile
---

Sydney Herndon
Sydney currently holds bachelor's degrees in Anthropology and Art History with minors in Spanish and Sustainability from Auburn University, where she graduated with honors in 2013.
>> Read full profile
---
Faridah O. Ibrahim
Faridah is an MPA in Development Practice candidate at Columbia University's School of International & Public Affairs [SIPA].
>> Read full profile
---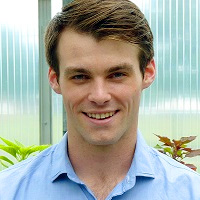 David Byrnes
David Byrnes is a PhD Candidate in Plant Biology and Pathology at Rutgers University in the Plant Breeding and Genomics track.
>> Read full profile
---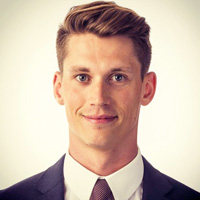 Eamonn McGuinty
Eamonn is currently pursuing a Masters degree at the University of Guelph. Eamonn is passionate about utilizing business as a force for good and developing comprehensive and responsible investment strategies in food and agriculture. He is extremely passionate about international work and wants to work towards safer and better ecosystems bridging all sectors together to solve the challenges we face.
>> Read full profile
---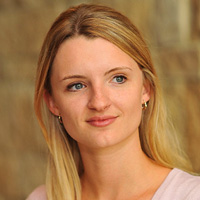 Sarah Piccini
Sarah is currently pursuing a Masters at Johns Hopkins SAIS. Sarah is passionate about building food systems that are inclusive, healthy and sustainable from farm to fork.
>> Read full profile
---
Brianne Abramowicz
Brianne Abramowicz completed her MBA at UNC Kenan-Flagler Business School concentrating in Entrepreneurship & Sustainable Enterprise in 2015.
>> Read full profile
---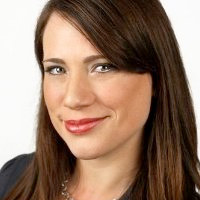 Erin Lenhardt
Erin Lenhardt completed her MBA program at the University of Chicago Booth School of Business in 2015. She served as co-chair for the Food, Environment, Agribusiness, and Development (FEAD) student group.
>> Read full profile
---
Ryan O'Donnell
Ryan O'Donnell, is an entrepreneur and graduate of North Carolina State University. He has devoted his life to building teams and organizations that can significantly and sustainable impact our world.
>> Read full profile
---
Entrepreneurial Fellows
The Kirchner Food Fellowship is pleased to have Gavin Armstrong as our first Entrepreneurial Fellow. Gavin and his company Lucky Iron Fish represent a perfect example of the kind of companies we are hoping our fellows will be able to locate and invest in.
Gavin R. Armstrong
Dr. Gavin Armstrong is committed impact entrepreneur. He is currently serving as the Founder and President of Lucky Iron Fish Enterprise®, a social enterprise attempting to alleviate iron deficiency around the world using a simple health innovation. Through this role he was a Fulbright scholar at Auburn University and was awarded the prestigious Forbes 30 Under 30 in the Social Entrepreneur category in 2016. In 2017 he received the Muhammad Ali Humanitarian Award and was named 'Social Entrepreneur of the Year' by EY Canada.
The fish is a symbol of luck in Cambodia, the country that inspired this health innovation. Headquartered in Canada, Lucky Iron Fish Enterprise operates a social enterprise where a Fish is donated to a family in need with each one purchased. Iron deficiency impacts 3.5 billion people worldwide and the Lucky Iron Fish is an incredibly simple solution to this global health problem.
See also:
Learn More About Application Requirements