Students Selected for the Americas Program
Jacksonville, Florida – 2 August 2022 – The Kirchner Fellowship, an initiative of the Kirchner Impact Foundation, today announced the selection of three new Fellows for the Kirchner Fellowship Americas Program. This selection marks the ninth year of the broader Kirchner Fellowship program and the second year of the Americas Program, now totaling 47 fellows representing a large array of universities, regions and backgrounds.
The Kirchner Fellowship model combines access to instruction from personnel with decades of combined institutional impact investment experience and an innovative problem-based learning approach honed over the last nine years designed to challenge the student investment teams to source, diligence, negotiate and execute a fully-autonomous impact investment. This year, the Americas Program Fellows will seek social enterprises with potential to create positive impact in Central America.
Selected Fellows for the 2022-2023 Kirchner Fellowship Americas Program: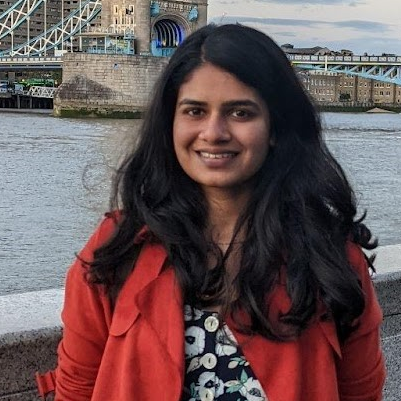 Shivani Desai
Shivani is a graduate student at The Fletcher School of Law and Diplomacy, Tufts University, where she is focusing on Environmental Policy and International Business. Her specific domain interests include the role of sustainable agriculture and technology in reducing food insecurity, improving farmer livelihoods, and combating climate change.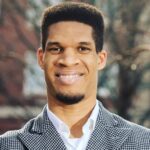 Brian Ezeonu
Brian is a Ph.D. Candidate at Auburn University; where his research focuses on international development, global finance, and governance. Brian has worked with international development organizations to design and implement development projects. He recognizes that more research and economic investment are needed to achieve sustainable development outcomes in underserved communities.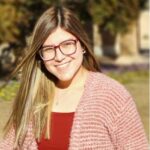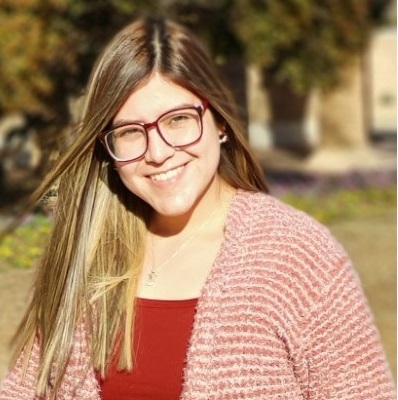 Shisbeth Tabora
Shisbeth is a doctoral student in the Department of Environmental Toxicology within the Institute of Environmental and Human Health at Texas Tech University. She aims to contribute to developing new technologies that help improve water quality and access, ensuring human and environmental health in her home country of Honduras as well as Latin America broadly.
"I am very excited about joining a team of impact-driven capital resource allocators that aim to improve development outcomes like food security in Central America. This presents a unique opportunity for me to gain considerable knowledge about impact investing," commented Brian Ezeonu, a newly selected fellow. "I believe fostering social entrepreneurship through impact investing is a more sustainable approach to development, because it leverages community ownership to create wealth and employment in underserved communities."
"The selection process is always an incredibly challenging task for the review committee, given the substantial volume and high quality of the candidates who apply to the Kirchner Fellowship," noted Charles Higgenbotham, Director of the Americas Program. "Despite this, I am confident we have assembled an outstanding cohort of students representing a well-balanced range of academic and experiential contexts. They are united by their passion and drive to generate positive impact, and I am excited to see what they will accomplish with the training provided to them by the Fellowship program."
The Kirchner Fellowship is made possible through the support of the Kirchner Group, a leading values-based traditional merchant bank, as well as other partners, donor organizations and individual donors.  Kirchner has a three-decade history working with agriculture and food companies from start up to exit and is considered one of the leading boutique groups in the sector. The Fellowship is sponsored as part of its 'returning' initiatives and capitalizes on Kirchner's unprecedented track record and network in the sector.
Kirchner Fellowship
The mission of the Kirchner Fellowship is to strengthen impact investing ecosystems in areas underserved by capital markets through training and empowering a diverse next generation of investors to allocate equity investments into early-stage companies. Through the use of a "real world, real time, real money" model, the program has proven that it is possible for newly-formed investment teams to become effective capital allocators in a matter of months. www.kirchnerfellowship.com
The Kirchner Fellowship is an initiative of The Kirchner Impact Foundation (501 (c) (3)) one of the "returning arms" of Kirchner Group, that focuses on harnessing the positive power of enterprise to make a difference in addressing some of the most important issues of today. www.kirchnerimpact.com
Charles Higgenbotham | Director | charles@kirchnerfellowship.com
Kirchner Group
Kirchner Group was founded in 1985 as a boutique advisory firm and today operates various subsidiaries, providing advisory services (M&A, assessments, diligence) and operational support (interim management, workouts, turnarounds) as well as asset management (dedicated, portfolio optimization) – all leveraging a proprietary approach that dovetails domain and process expertise.
Throughout the decades Kirchner Group has been internationally recognized for its unique business model centered around creating value while promoting values: "earning while returning". The firm has also established a reputation for building and rebuilding important business and social paradigms based
on its deep entrepreneurial orientation.
Kirchner Group's clients and partners include early stage to mid-market companies, venture capital and private equity firms as well as family offices and some of the world's largest insurance companies, commercial banks and institutional investors. www.kirchnergroup.com
Stay up to date on our initiatives and activities by following us on LinkedIn.
Blair Kirchner | Managing Director & Co-Head of Impact Activities | bgkirchner@kirchnergroup.com