Fellows will become impact investors for the academic year and focus on improving food security in the region

Jacksonville FL , San Miguel de Allende MX – Aug 04, 2022 – The Kirchner Fellowship, an initiative of the Kirchner Impact Foundation, today announced, after three successful years in Mexico, the selection of fellows for the fourth (M4) year of the program. The program has proven to be an important part of the investment ecosystem in central Mexico, with hundreds of companies and projects identified and 11 outstanding fellows trained to date. The Mexico program represented the first international expansion of the Kirchner Fellowship program in 2019 and has helped to facilitate further expansion into other parts of Latin America.
The 2022-2023 Kirchner Mexico Fellows (M4) are: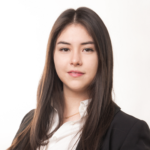 Marion Ximena Ochoa Hidalgo is currently pursuing a Master's degree in Digital Humanities and has a Bachelor's in International Business from the Tecnologico de Monterrey in León, Mexico. She is passionate about achieving sustainability through socially-driven undertakings and disruptive innovation concentrated on impactful businesses.
Mildred Gissel Jiménez Rodriguez is currently pursuing a Master of Science degree in Nanotechnology at Tecnologico de Monterrey in Monterrey, Mexico. Throughout her studies, she has led and participated in several initiatives to promote youth involvement in the development of the Latin American bioeconomy through science communication, evidence-based policymaking, and entrepreneurship.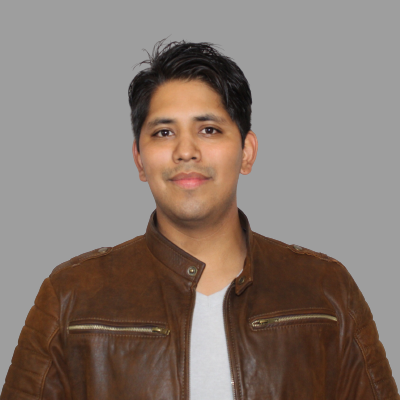 Benjamín Trujillo Barrera is pursuing an economics degree at UNAM and has a BS in biotechnology from Tecnologico de Monterrey (ITESM) with a minor in molecular biology. He also works at Bunge, being part of the Young Engineer Program, carrying out quality improvement projects in different plants such as Merida and Mexico City.
The Fellows will have a unique, real world learning experience for an academic year, investing real money in a real company, while remaining full-time students at their respective universities. As the program commences, the students will define their investment mandate with an overarching theme of investing in an early-stage company in the agriculture and food ecosystem based in Mexico.
"It's amazing to see how this program has created such a significant impact in the local investment and entrepreneurship ecosystem in just three years," added Lead Director Adrian Garcia. "We are looking forward to continuing our important work with the new fellows."
"During the fellowship our aim will be to identify and focus on projects that align impact investing opportunities with technological innovation and highly-efficient business models." commented Fellow Marion Ochoa.
"I am thrilled to join The Kirchner Fellowship! Coming from a biotechnology and engineering background I am passionate about the potential that scientific-based solutions possess to promote food security," added Fellow Mildred Jimenez. "I look forward to gaining hands-on experience that will allow me to become a multidisciplinary professional with the skills to aid in the development of the bio-entrepreneurship sector across Mexico and Latin America."
"The mix of structure and international standards, with the flexibility and adaptability that the program has to be relevant in our region, make this a unique opportunity for the participants." stated Hector Martinez, Program Director and CEO of LOOM." Values are an integral part of this program and it is very motivating to see how the next generation absorbs and aligns them with the interest they have in the financial and business area."
The Kirchner Fellowship is made possible through the support of the Kirchner Group, a leading values-based traditional merchant bank, as well as other partners, donor organizations and individual donors.  Kirchner has a three-decade history working with agriculture and food companies from start up to exit and is considered one of the leading boutique groups in the sector. The Fellowship is sponsored as part of its 'returning' initiatives and capitalizes on Kirchner's unprecedented track record and network in the sector.
___

Kirchner Fellowship
The mission of the Kirchner Fellowship is to strengthen impact investing ecosystems in areas underserved by capital markets through training and empowering a diverse next generation of investors to allocate equity investments into early-stage companies. Through the use of a "real world, real time, real money" model, the program has proven that it is possible for newly-formed investment teams to become effective capital allocators in a matter of months. www.kirchnerfellowship.com
The Kirchner Fellowship is an initiative of The Kirchner Impact Foundation (501 (c) (3)) one of the "returning arms" of Kirchner Group, that focuses on harnessing the positive power of enterprise to make a difference in addressing some of the most important issues of today. www.kirchnerimpact.com
Hattie Brown | Co-Manager, Kirchner Impact Foundation | hbrown@kirchnergroup.com
Kirchner Group
Kirchner Group was founded in 1985 as a boutique firm and today operates various subsidiaries, providing advisory services (M&A, assessments, diligence) and operational support (interim management, workouts, turnarounds) as well as asset management (dedicated, portfolio optimization) – all leveraging a proprietary approach that dovetails domain and process expertise.
Throughout the decades Kirchner Group has been internationally recognized for its unique business model centered around creating value while promoting values: "earning while returning". The firm has also established a reputation for building and rebuilding important business and social paradigms based on its deep entrepreneurial orientation.
Kirchner Group's clients and partners include early stage to mid-market companies, venture capital and private equity firms as well as family offices and some of the world's largest insurance companies, commercial banks and institutional investors. www.kirchnergroup.com
Blair Kirchner | Managing Director | bgkirchner@kirchnergroup.com